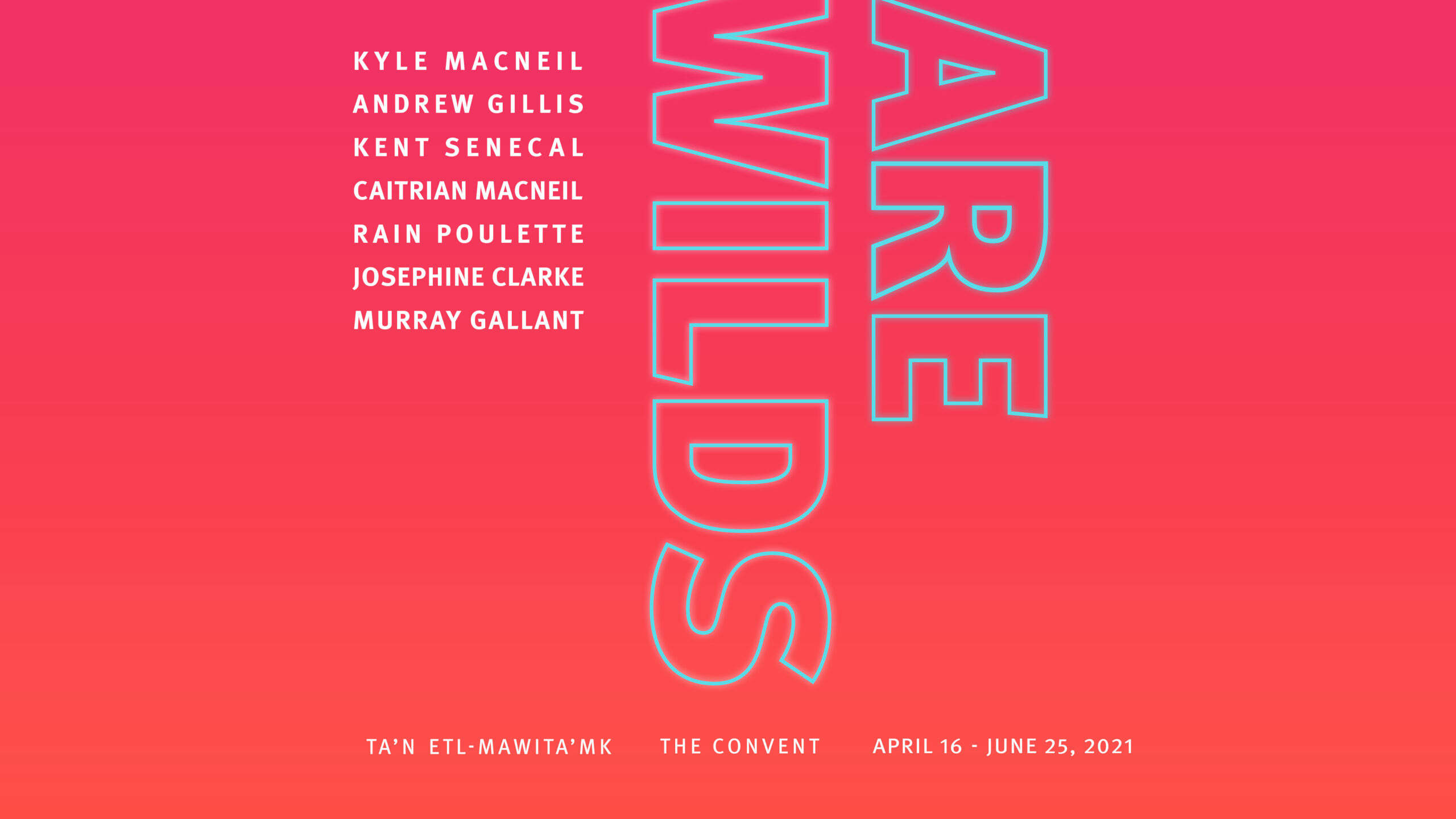 April 21-June 25, 2021
Kyle MacNeil | From the series, Tidings
Andrew Gillis | Yawning Constellation
Kent Senecal | Self Portrait as Mutt
Caitrian MacNeil | Artista y su Pintura
Rain Poulette | Inside My Mind
Josephine Clarke | Orbital
Murray Gallant | Under the B
Eltuek Arts Centre is delighted to open its first art exhibition and the first Spring show, Are Wilds, April 16, 2021, continuing until June 25. Gallery 203 is located on the second floor of the building, next to the Better Bite Café.
Open hours are Monday to Friday, 8:30am to 4:30pm.
The Are Wilds opening reception will be held in May 2021 and feature a special collaboration with the Better Bite Café! Details to follow.
Eltuek Arts Centre , as the host of the exhibition Are Wilds, follows provincial public health directives to limit the spread of COVID-19. There will be a maximum of 6 people in the gallery at one time. Visitors must follow all physical distancing, respiratory and hygiene regulations. Masks are mandatory. All visitors are asked to sign the guestbook for contact tracing purposes.
Eymu'ti'k Unama'ki, newte'jk l'uiknek te'sikl Mi'kmawe'l maqamikal mna'q iknmuetumitl. Ula maqamikew wiaqwikasik Wantaqo'tie'l aqq I'lamatultimkewe'l Ankukamkewe'l Mi'kmaq aqq Eleke'wuti kisa'matultisnik 1726ek. Mu wesku'tasinuksip Mi'kmaq iknmuetunew maqamikemuew kisna Eleke'wuti koqqwa'tun maqamikew ula ankukamkewe'l. Awnaqa keknuite'tasiksip aqq ketlewite'tasiksip Mi'kmaq teli-alsutmi'tij maqamikew aqq ika'tasikipn tplutaqne'l ta'n tla'matultitaq Tapunemiksultijik (Mi'kmaq aqq Eleke'wuti). Ketu'-keknuite'tmek aqq kepmite'tmek ula tela'maiultimkip wjit maqamikew ta'n etekl mtmo'taqney. Ula tett, ula maqamikek, etl-lukutiek l'tunen aqq apoqntmnen apoqnmasimk aqq weliknamk Unama'ki.
We are in Unama'ki, one of the seven traditional and unceded ancestral territories of the people of Mi'kma'ki. This territory is covered by the Treaties of Peace and Friendship which the Mi'kmaq first signed with the British Crown in 1726. These treaties did not deal with surrender of lands and resources since they did not refer in any way to the surrender of Mi'kmaq title or its acquisition by the Crown. Instead, they recognized and affirmed Mi'kmaq title and established the rules for what was to be an ongoing relationship between Nations. We wish to recognize and honour this understanding of the lands on which we reside. It is from here that we work to create and support a culture of self-reliance and vibrancy on Unama'ki (Cape Breton Island).