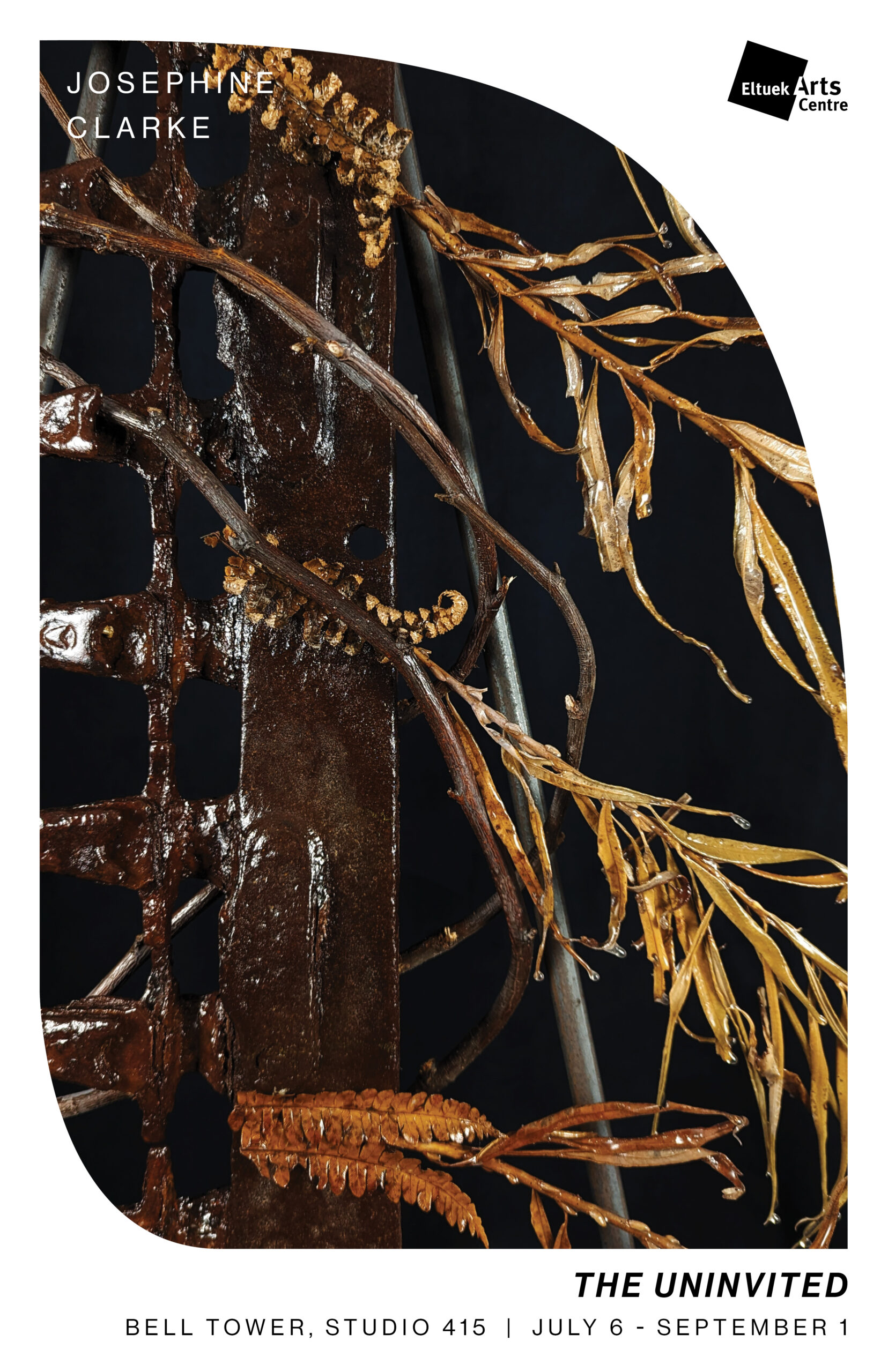 The items used to make The Uninvited were collected from unmarked rural beaches across the eastern counties of Nova Scotia. The work is an expression of curiosity about decay, regrowth, and the clashes of the manufactured with nature in the context of industrial boom and bust. Coal, steel, fisheries, and transport have built this region, but also left it behind.
Rural and blue-collar communities live directly amidst the destruction of these industries. Too often discussions of rural futures get caught up in reductive nostalgia, while our trash reveals that which we have ignored.
Seeking imagination amidst the ravages of a repetitive capitalist script, drawing attention to the metal debris that has a way of blending into the landscape by taking on the color of soil, wedged into rocks, and smoothed by the winds and tides, The Uninvited was made with a sense of honesty from bygone objects existing in plain sight, yet still unnoticed.
On view Monday through Friday, 8:00am-4:00pm and Saturdays from 8:00am to 3:00pm.