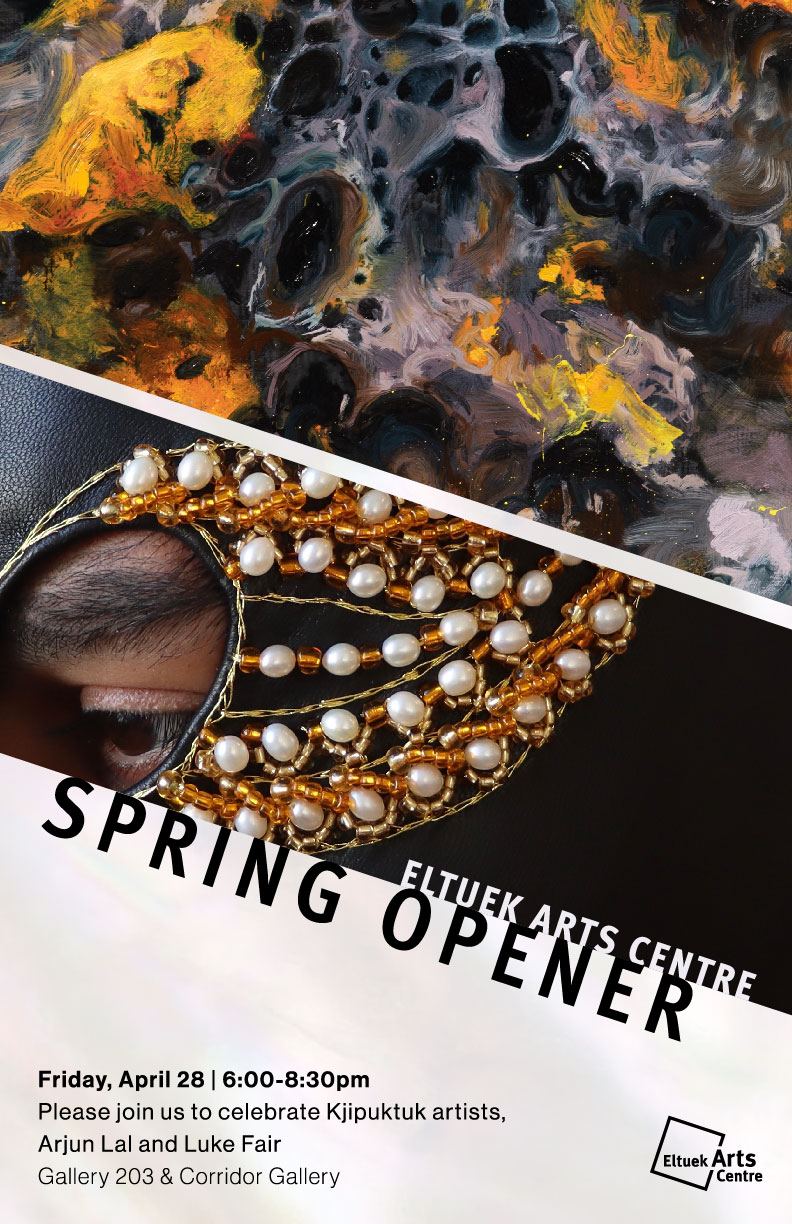 Please join us at Eltuek Arts Centre for our Spring Opener, celebrating K'jipuktuk, Halifax artists Arjun Lal and Luke Fair on Friday, April 28 from 6-8:30.
We're celebrating on two floors as we open the Corridor Gallery for the first exhibition on the third floor of Eltuek.
Café Marie will be open for food and drink. Come have a bite for supper then take time to view two amazing exhibitions, Leather Bar in Bangalore by Arjun Lal in Gallery 203 and Staying with the Soil by Luke Fair in the Corridor Gallery.
At 7pm in Gallery 211, Eltuek studio artist, Nelson MacDonald will host a talk with Luke Fair about his interpretations of the tar ponds site and the impact the site has on artists in the community.
At 7:45 in Gallery 209, Arun Lal presents video and sound.
More on the exhibitions on show:
In Leather Bar in Bangalore, Arjun Lal presents an alternative perspective to stagnant traditions in contemporary queer-fetish culture. They explore submissive and dominant power dynamics with new visual symbols that are inspired by their own lived experiences as a queer Indian diasporic person.
In Staying with the Soil, Luke Fair underlines and highlights the beauty in community efforts to clean up contamination caused by the mill, while acknowledging the industrial toxins that will remain underfoot for centuries to come.
This is a big art night out, not to be missed!
Free, and open to everyone. No registration required.
See you here.