Public Lecture Series curated by Brenna Phillips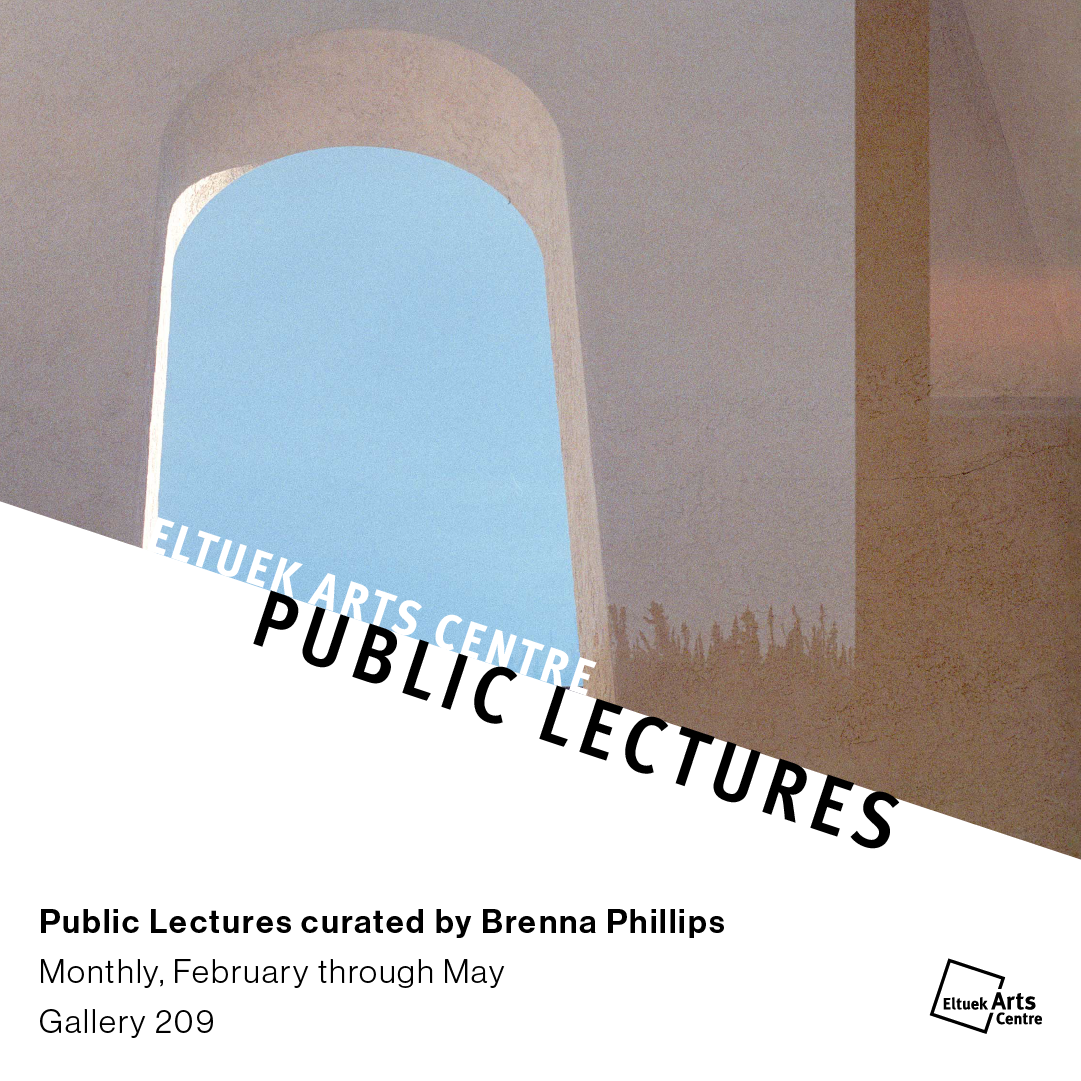 This Series will consist of four lectures to be held monthly at Eltuek Arts Centre. Each event will be audio recorded and shared online after. This is an opportunity to welcome audiences, disseminate information, share stories, be seen and heard, gather, reflect, and nourish. All are welcome.
First Series: "Thin Air"
Speakers:
Kassandra Spooner-Lockyer is a PhD candidate at the University of Toronto, studying the ghostly landscapes of deindustrialized Cape Breton. She has co-authored articles like "Walking with a Ghost River: Unsettling Place in the Anthropocene" , Ten Things about Ghosts and Haunting and collaborated to construct a ghostly story map with the Concordia Ethnography Lab. Currently, she is conducting a year-long ethnographic study of haunting and history in the Sydney Coal Field area in order to understand how settler Canadians engage with place and pasts.
Listen to Kassandra's lecture:
Jonathan Manley is a lifelong resident of Sydney. He attended CBU and since graduating he has had a wide variety of jobs before settling in as a library assistant at the James McConnell Memorial Library. With the library, he has become greatly involved in researching, digitizing, and promoting the history of the area through various initiatives and events. He is also a member and head researcher of the only paranormal investigation group on Cape Breton, Haunts From The Cape.
Listen to Jonathan's lecture:
Music Playlist
Second Series: "Printemps-A discussion on beginnings, new years, Spring celebrations, and growing from seed."
Kalie Wang:
Kalie Wang is a faculty in the School of Business and Creative Industries at Nova Scotia Community College Marconi campus. Prior to NSCC, Kalie was an immigration advisor at Cape Breton University.
Kalie came to Canada, Cape Breton from China in 2012, to pursue her Master of Business Administration in Community Economic Development education at CBU. She graduated in 2015 and decided to stay in Cape Breton since. Kalie received her Canadian citizenship in 2022.
Kalie is also an entrepreneur. Her company Urban Grow Farms was founded in 2019, in purpose of contributing to the local food community. Kalie was awarded as Newcomer Entrepreneur of the year in 2022 by Cape Breton Chamber of Commerce.
Listen to Kalie's lecture:
Mohammad Hadi Hosnaei:
Hadi is a pharmacist from Iran and currently a post baccalaureate business management student at CBU, he is working as a pharmacy assistant at Lawton's pharmacy he moved to Canada in 2021.
Listen to Hadi's lecture:
Music Playlist
Third Series: "Sea Glass Archaeology – An exploration of history through beach findings with the sea glass archaeologist."
Speaker :
Mike Baran:
In 2008, upon deciding city life wasn't for everyone, Mike moved to the Canadian Maritimes in search of a more meaningful existence, free of fossil fuels & connected to nature. Immediately drawn to the shorelines is where he discovered sea glass and like most of us, a passionate desire to find more tiny treasures ensued, but unlike most of us it turned into a career as a professional beachcomber! Mike's unique abilities to trace his finds to their origins is why he's known as "The Sea Glass Archaeologist" & He deeply loves sharing the knowledge he's acquired on glass history with fellow beachcombers in hopes to enhance the pastime for everyone!
Music Playlist
Fourth Series: Gone Fishing. Responsibilities, practices, and the reward of sustainable seafood harvesting.
Speaker:
Clifford Paul is a recognized Traditional Knowledge Holder from the First Nation Community of Membertou. A grandfather of 11 Grandkids, Clifford is the Moose Management Coordinator through the Unama'ki Institute of Natural Resources.
Aside from his professional life, Clifford is an Indigenous Food Provider for Mi'kmaq families and Elders. Fishing is definitely his passion. But he's never alone in this endeavor. He prays to his ancestors for safe and successful harvests and adventures. He also mentors his grandkids and fellow youth to do the same. That is to provide world class food opportunities for the people and to learn the beautiful lessons from our lands and waters.
Clifford was recently featured on APTN's Wild Game Series. He led an episode on Striped Bass with Indigenous Chef Rich Francis. Traditional teachings, the importance of Indigenous Food Sovereignty, and mentorship were highlighted.
Because of his relationship with the natural world, Clifford is an incredible storyteller. And that's why he's here today – to share his stories and traditional wisdom.
Listen to Clifford's lecture:
Music Playlist: